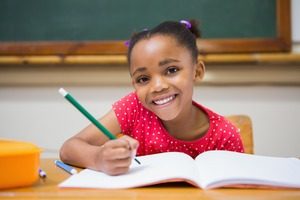 It's time for school again, and as such you're probably thinking of ways to help your child have a successful year. Surprisingly, one useful tip is to set up a visit to the dentist to make sure that their smile is in good health. It may not be immediately obvious, but oral health can actually have an impact on your child's academic performance; here's why.
The Link Between Poor Oral Health and Poor Grades
Studies show that there is a relationship between dental health problems in children and poor performance at school. There are a few factors that can help explain this connection.
First of all, if your child has a toothache or another painful dental problem, it will be much more difficult for them to focus on their schoolwork. A lack of concentration can easily lead to decreased grades. On top of that, oral health issues can cause your child to miss school. If such absences occur too often, it could have a very negative impact on their education. This can be especially problematic for children who are still developing their reading and writing skills.
How Can You Make Sure That Your Child's Smile is in Good Health?
Taking care of your child's dental issues can go a long way toward helping them improve their grades. That said, it may not always be obvious when your little one needs dental attention. Some children are hesitant to speak up when they have a toothache because they're worried that they might be scolded for not brushing enough.
The best way to make sure any problems with your child's grin are taken care of as soon as possible is to schedule a dental appointment for them every six months. Their dentist will be able to identify oral health issues and devise solutions for them before they can become a detriment to academic success.
Naturally, it's also important to make sure that your child learns the right oral health habits, such as:
Brushing at least two times a day, with each brushing session lasting a minimum of two minutes.
Flossing daily to get rid of food debris and hard-to-reach plaque.
Eating foods that are high in sugar or starch in moderation.
The healthier your child's smile is, the easier it will be for them to do their best at school. Are you worried about your little one's oral health? Get in touch with their dentist today to set up their next checkup and cleaning.
About the Author
Dr. Nazila Ganji has more than 25 years of dental experience and loves being able to work with so many different people. She's more than happy to see children, and she always takes the time to make sure her younger patients are comfortable with the care they receive. To schedule an appointment with Dr. Ganji at Cosmetic & Orthodontic Family Dentistry in Herndon, visit her website or call (703) 793-3030.