Veneers – Herndon, VA
One Treatment for a Full Smile Transformation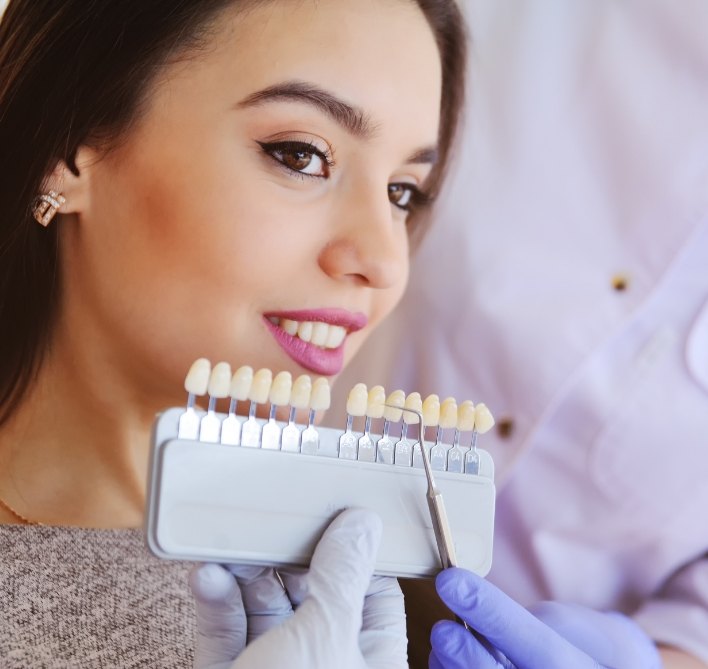 We care deeply about teeth, and we want everyone in Herndon to enjoy healthy, confident smiles. But if you have front teeth that are chipped, cracked, stained, or suffering from any other cosmetic imperfection, you're probably not wild about flashing your grin. Porcelain veneers can help! Completed in just two visits to your trusted dentist in Herndon, Dr. Nazila Ganji, dental veneers provide a beautiful solution to many common issues.
Why Choose Cosmetic & Orthodontic Family Dentistry for Veneers?
State-of-the-Art Technology
Large, Comfortable Office
Dentist with Decades of Experience
What Do Veneers Fix?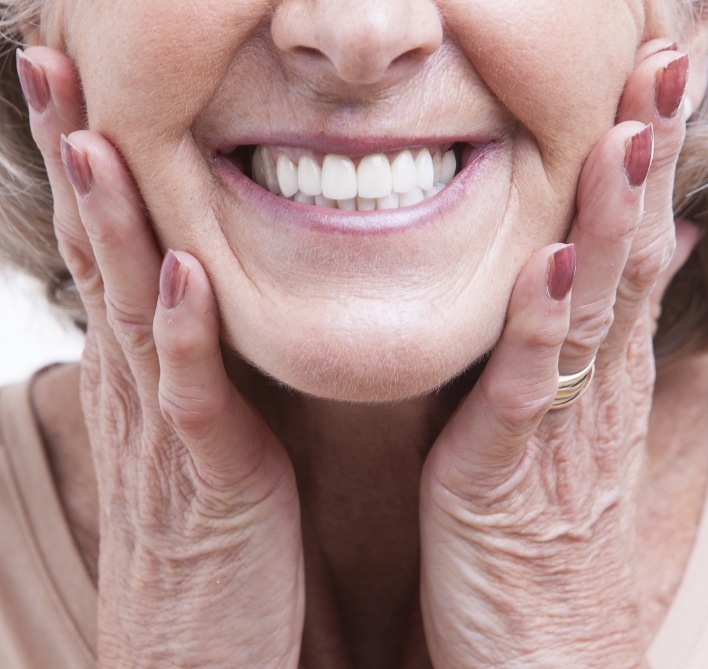 Dental veneers work by covering up problematic teeth, replacing imperfect enamel with a new, beautiful surface. Veneers are thin, tooth-shaped restorations that are bonded on top of the teeth that show when you smile. They can be used to fix a variety of cosmetic problems affecting otherwise healthy teeth, including:
Chipped or broken enamel
Slightly gapped teeth
Minor dental misalignments
Misshapen teeth
Stained enamel that has not responded to professional teeth whitening
Oddly textured teeth (i.e. pitted, grooved, or chalky)
In some cases, veneers can be like instant orthodontics -- but severely misaligned, crowded, or gapped teeth should still be treated with traditional braces. Additionally, teeth that have sustained structural damage, as well as cosmetic flaws, may be better served by a dental crown. You and Dr. Ganji will discuss all of your options to determine whether or not porcelain veneers are the best solution for your smile.
What's the Process for Veneers?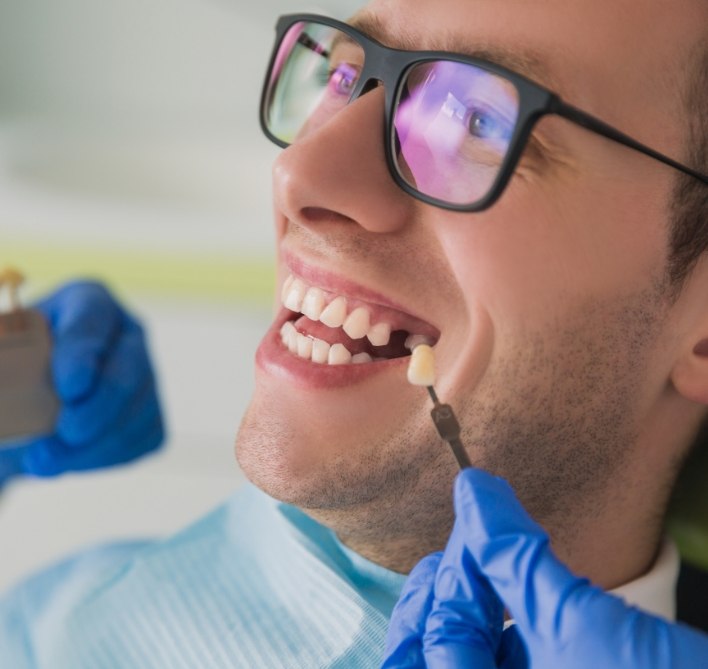 Once we determine that dental veneers are an excellent cosmetic option for you, we will schedule two appointments to complete the treatment. The first one is when we plan for the veneers and prepare your teeth to receive the new restorations. We will need to remove a thin sliver of enamel from the surface of each tooth -- otherwise, adding a new layer of porcelain would make your smile appear bulky. Then we'll take a mold of the prepared teeth and send this information to our trusted lab, where each veneer is crafted according to the specific dimensions of your smile.
When the veneers are ready, you return to our office for their placement. We remove the temporary veneers you have worn in the time between appointments and check to make sure the new ones fit, feel, and appear just like they should. Dr. Ganji can still make any necessary adjustments at this point. Once everything is just right, we apply a secure bonding agent and affix the veneers on top of each tooth -- and then give you the first look at your brand-new smile!
How Do I Maintain Veneers?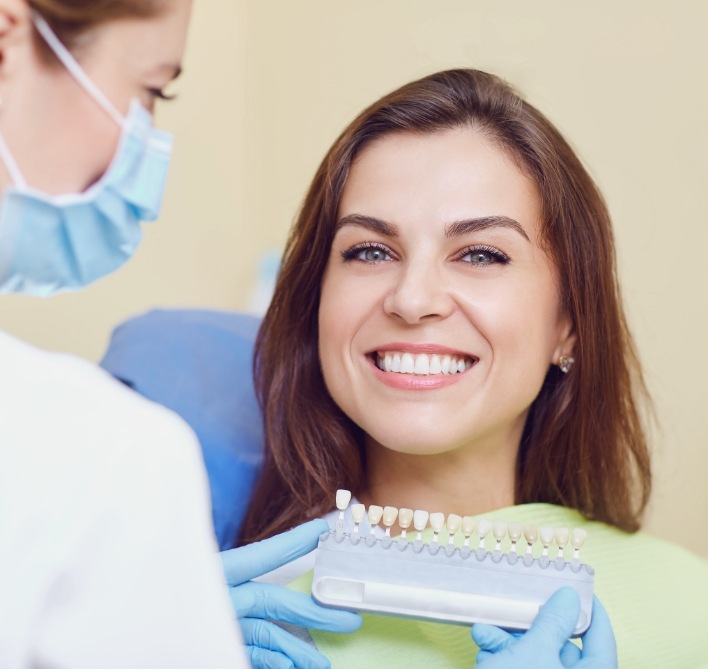 We know you will love your new smile, and with proper care and maintenance, your veneers can last for many years. Continue to brush and floss your teeth diligently, and visit our office as recommended for regular checkups and exams. If you ever notice a problem with a veneer, get in touch with us ASAP -- replacement may be necessary.
Talk to Us Today!
If you are ready to learn more about porcelain veneers in Herndon, please don't hesitate to get in touch with us. Request an appointment online today! We can't wait to help you reveal your very best smile.