Dental Team – Herndon, VA
Meet Our Friendly and Passionate Dental Professionals
When it comes to our team members, you can expect them to be helpful, friendly, and ready to do just about whatever it takes to ensure you're comfortable before you receive your care. Ahead of your appointment, you're encouraged to read a bit more about them below in their detailed bios. They can't wait to get to know you and your life outside the practice, so feel free to strike up a conversation with them if you'd like.
Elsy, Front Desk Coordinator / Dental Assistant
Elsy has been a certified dental assistant for 17 years. For the past 16 years, Elsy has been an amazing addition to Cosmetic and Family Dentistry. With her caring personality, she always goes the extra mile for patients who may need more help regarding expenses. Elsy also enjoys ensuring all patients understand and implement their treatment plan properly. Her favorite part of working at the front desk is being able to connect with her patients everyday, educating herself how each one is different regarding dental plans. When Elsy isn't working, she appreciates quality time with her husband and 4 grandchildren.
Neeka, Office Manager/ Dental Assistant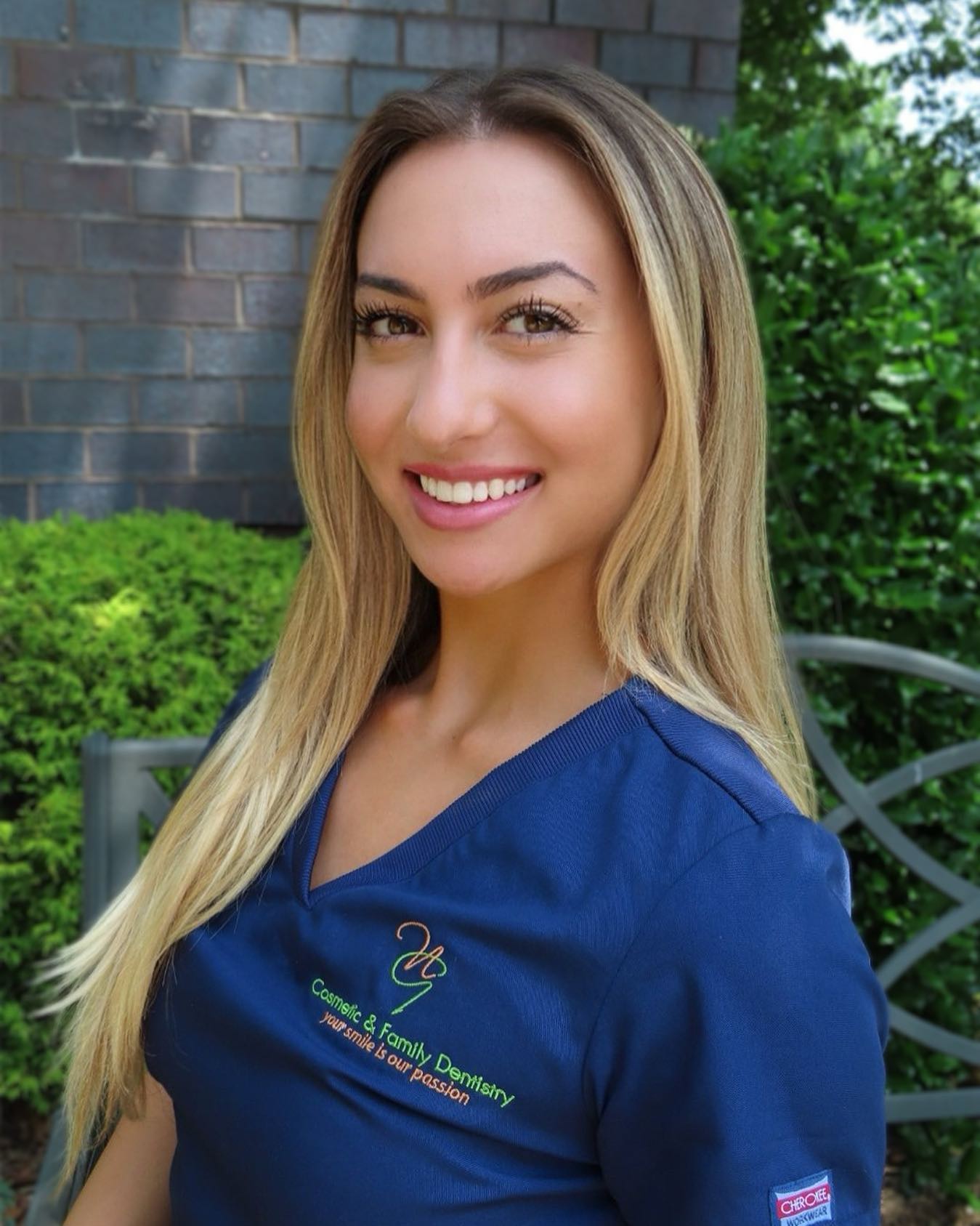 Neeka has been working as a dental assistant and office manager for over 2 years. Being the daughter of a general dentist, she has grown up learning about how dental instruments work and how the office runs on a daily basis. Neeka is currently in the process of earning her bachelor's degree, with the hopes of going to dental school in the future. Her favorite part of her job is connecting with patients and learning how to operate in different scenarios. She specifically feels satisfaction after ortho patients get their braces off, knowing they are now more confident in their smile. When Neeka isn't in the office, she enjoys walking quality time with her dog, Zeus.
Maritza, Dental Assistant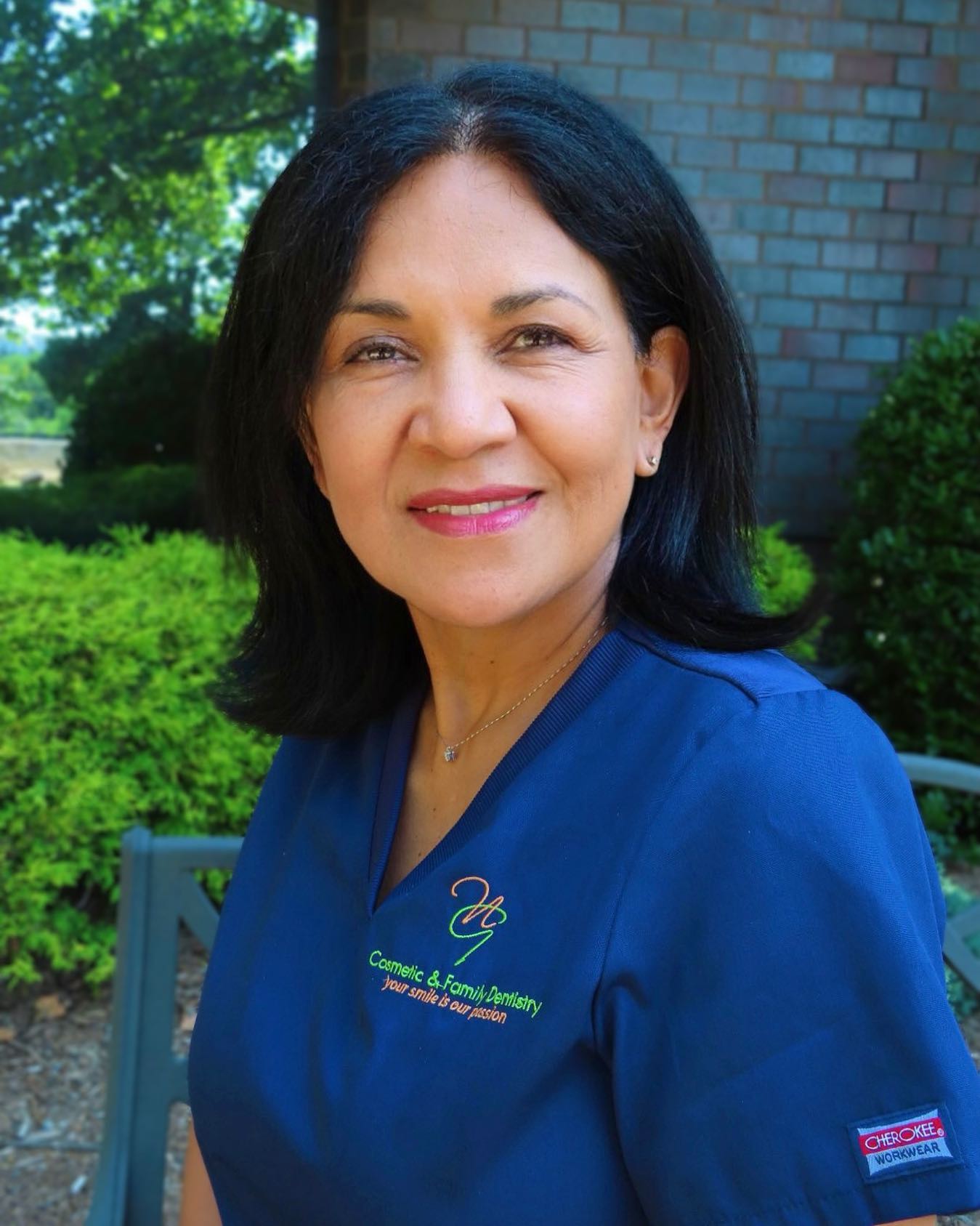 Maritza has been working as a certified dental assistant for over 14 years. Working at Cosmetic and Family Dentistry for 10 years, Maritza's favorite part of her job is relieving anxiety and pain from our patients after their visit. She prioritizes patient comfort, constantly asking for reassurance from the patient if they feel secure to proceed. Maritza genuinely cares for all of her patients, as she finds satisfaction in knowing each one left a little more confident in their smile. When Maritza isn't working, she enjoys going out to restaurants with her husband.
Heidi, Dental Assistant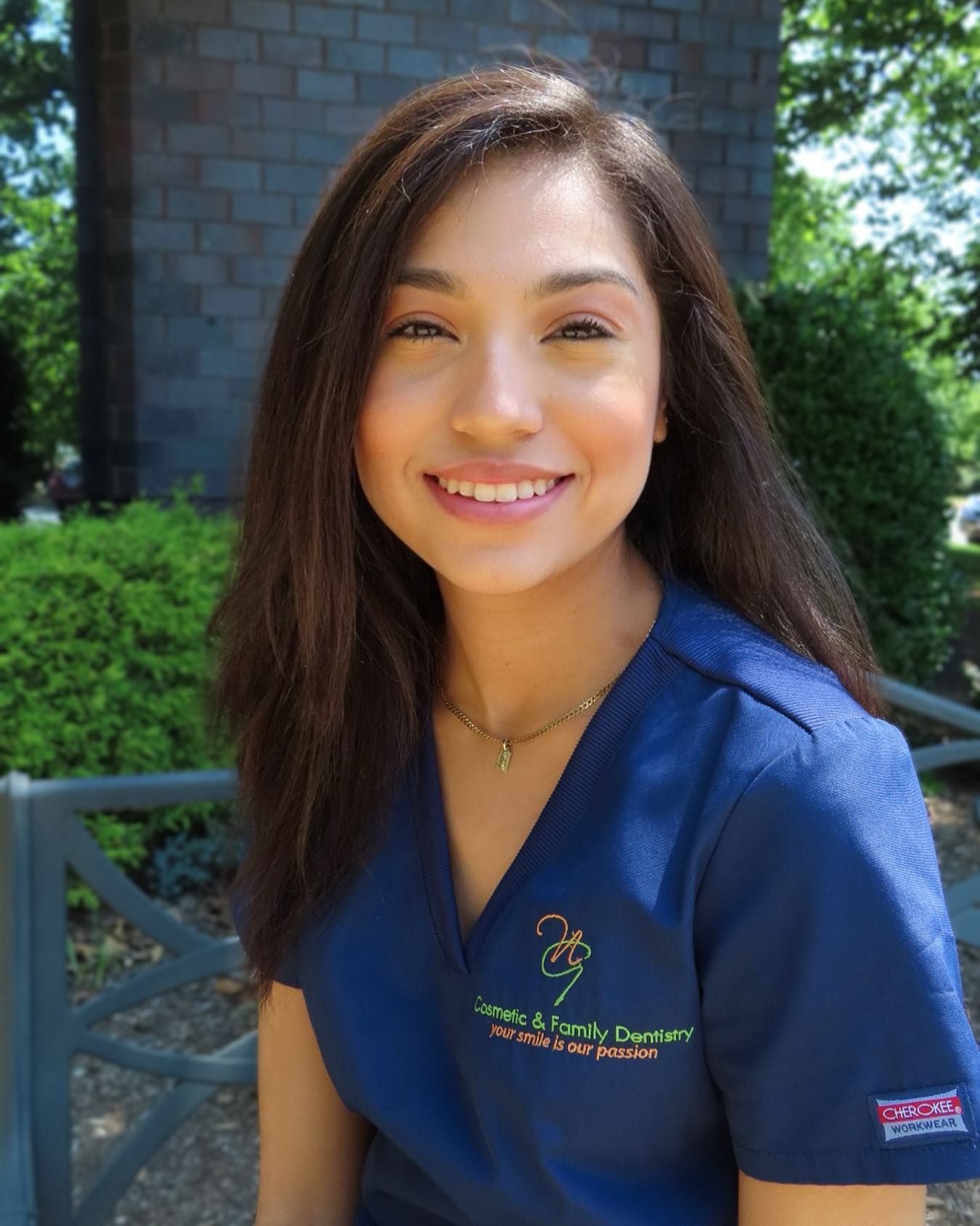 Heidi is our newest addition to the crew. Working as a dental assistant in training, Heidi is gaining experience to pursue her career as a dental hygienist in the near future. She currently serves as a friendly and welcoming face when coordinating patients to their designated room. She maintains the office and cleaning rooms to ensure sanitarial safety for all patients. In her free time outside of the office, Heidi enjoys walks around the park.