Traditional Orthodontics – Herndon, VA
Tried and Trued Traditional Braces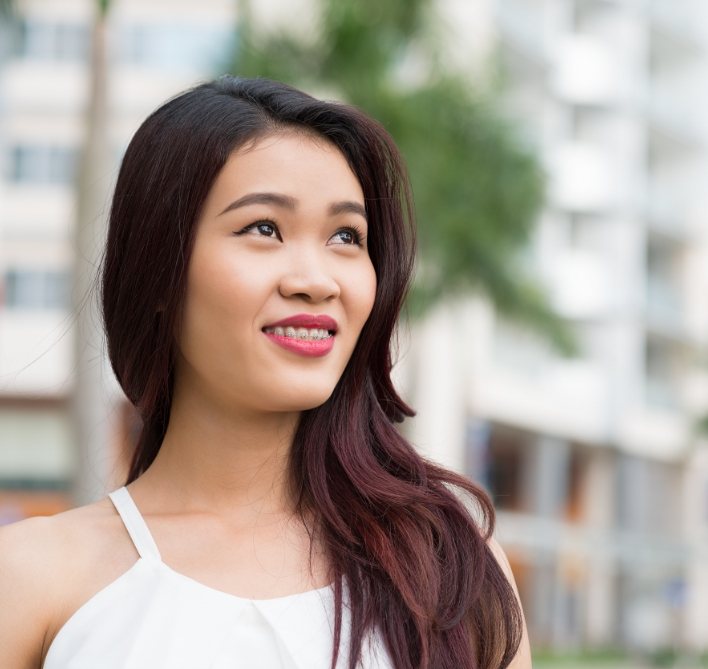 The alignment of your teeth plays an important role in your confidence, as well as your oral health and quality of life. When they are not in their ideal positions, it can cause you to feel insecure about your appearance while you have an increased risk for oral health complications, like tooth decay and gum disease. To invest in your self-esteem and dental health, braces offer the perfect solution to move your teeth. As your dentist in Herndon, Dr. Nazila Ganji offers the affordable and effective option you need with traditional braces.
Why Choose Cosmetic & Orthodontic Family Dentistry for Traditional Orthodontics?
Dentist with 20+ Years of Experience
The Latest Dental Technology
Large, Welcoming Dental Practice
Invest in Your Oral Health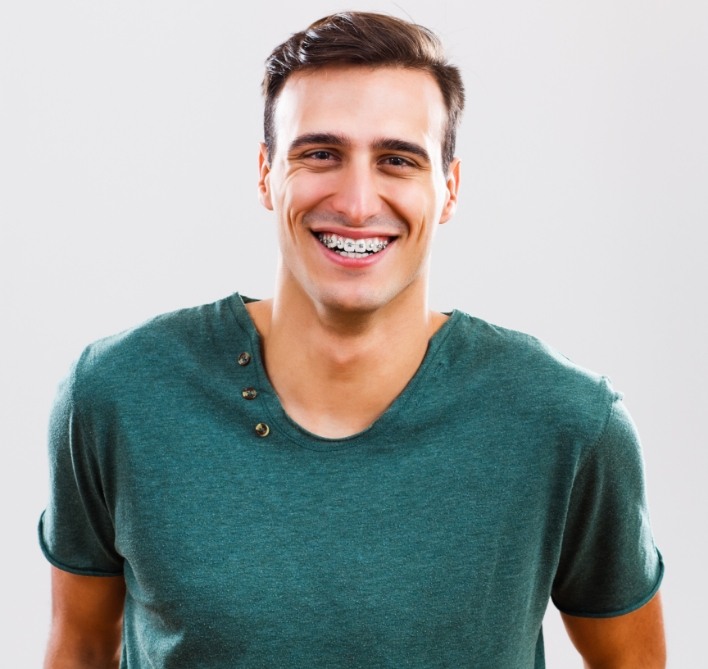 Often, it is believed that braces are only used for cosmetic reasons; however, this could not be further from the truth. When you live with alignment issues, the teeth are more difficult to clean, increasing your risk for tooth decay and gum disease. By aligning your teeth, you help to improve your oral health. Not to mention, you decrease your risk for dental emergencies by moving protruding or rotated teeth into their proper positions. You can even treat or prevent issues with the temporomandibular joint by correcting your bite position.
Get a Straight Smile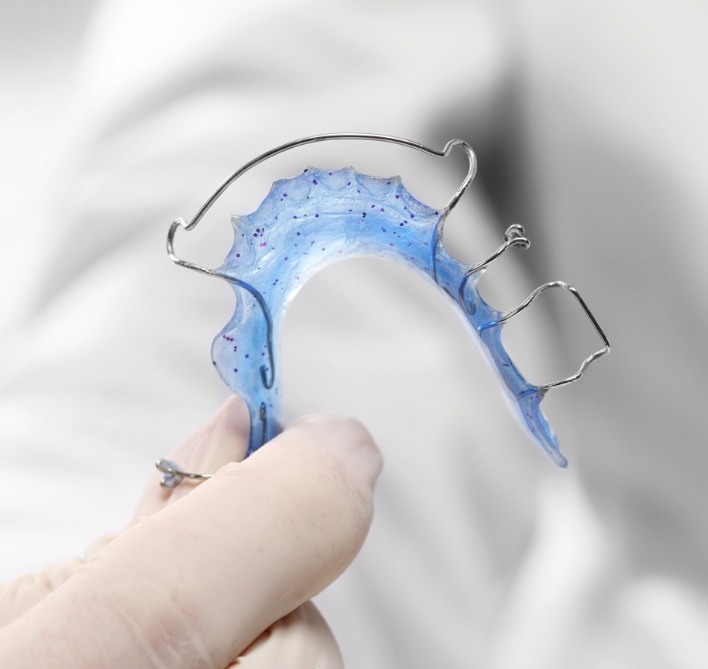 For well over 100 years, traditional braces have been used to move the teeth because they are effective for correcting even the most complex alignment and bite issues. Brackets are attached to the front surfaces to hold a wire in place. Elastics are then placed on the brackets to hold the wire.
Over the course of your treatment, adjustments are made to the wire to gradually move your teeth into their proper positions. On average, it will take one to three years to get the smile of your dreams.
Now, advancements in dentistry have made several improvements when choosing traditional braces. You have a few different options available:
Low-Profile Bracket System: A low profile bracket system makes them less visible and also helps to reduce any irritation to the soft tissues. We also use smaller brackets and wires for a less noticeable treatment, so you can feel confident when you smile.
Tooth-Colored Brackets and Wires: If you prefer, there are also clear and tooth-colored wires and brackets that can be used. As a result, they will blend in with your enamel to provide you with a discreet treatment.
Lingual Braces: Many have come to prefer lingual braces, which involves attaching the wires and brackets to the back surfaces of the teeth. They will be moved into their proper positions without the unsightly appearance of the more traditional option.
Start Your Journey to a Straight Smile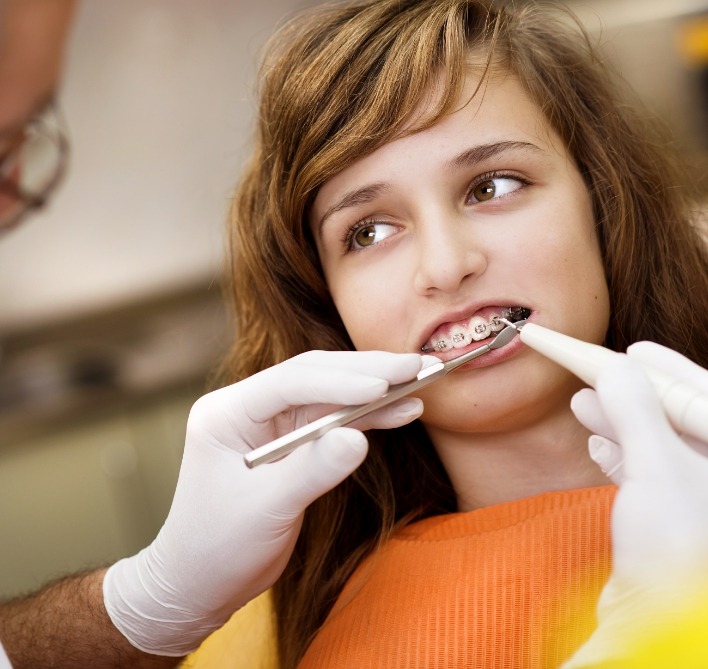 If you have always wanted a straight smile, you can make an investment in your confidence and oral health with your orthodontist in Herndon. Dr. Ganji will perform a comprehensive consultation to create a customized treatment plan to begin aligning your teeth. He will help you find the right solution to meet your needs and your lifestyle.
Benefit from an affordable and convenient solution to get straight, healthy teeth. Contact Cosmetic & Orthodontic Family Dentistry today to start your journey to a straight smile.