Invisalign® – Herndon, VA
A Clear Way to Straighten Your Smile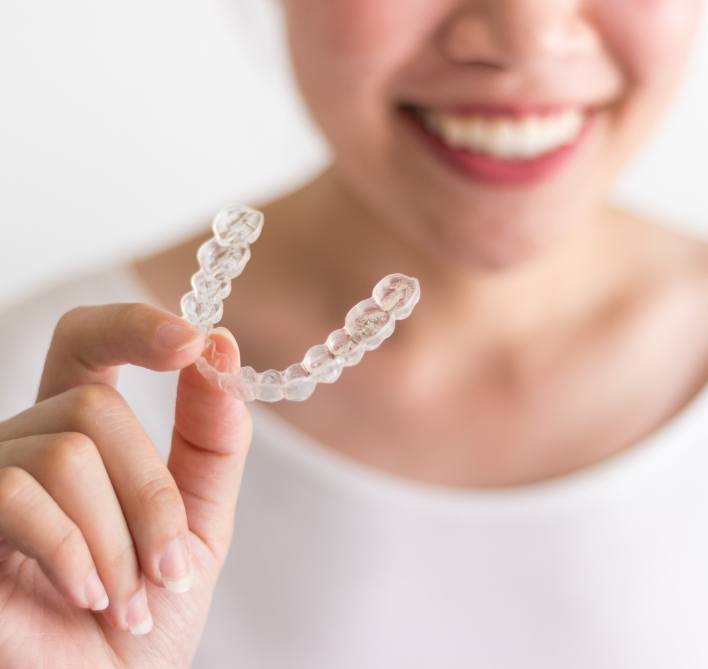 Do you often find yourself hiding your teeth in pictures or while speaking because of alignment concerns? If so, you are not alone. In fact, very few people are born with naturally straight teeth. Although you have considered braces in the past, you have yet to make the investment in your confidence and oral health because you do not want to deal with the sight and restrictions of wires and brackets. What if you could get a straight smile with an alternative solution? Now you can with your dentist, Dr. Nazila Ganji. With Invisalign, you will make the right choice in orthodontics.
Why Choose Cosmetic & Orthodontic Family Dentistry for Invisalign®?
Orthodontic Care for Adults and Teens
Team That Listens to Your Needs
Dentist with 20+ Years of Experience
Make the Right Choice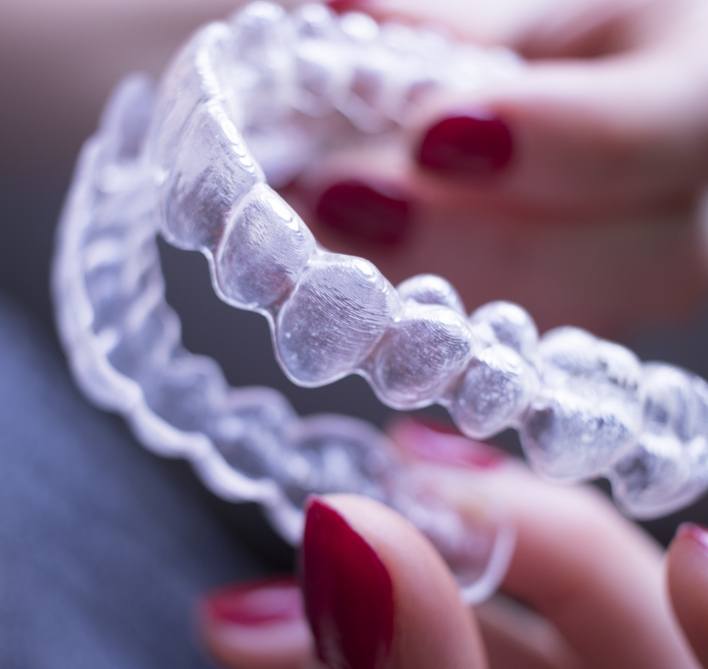 Invisalign is far different from traditional metal braces. It does not use any wires or brackets to move your teeth. Instead, custom-made clear plastic aligners are worn to gradually move them into position. They are virtually invisible to provide you with a sophisticated and convenient treatment to get the results you have always wanted.
Experience the Difference with Invisalign®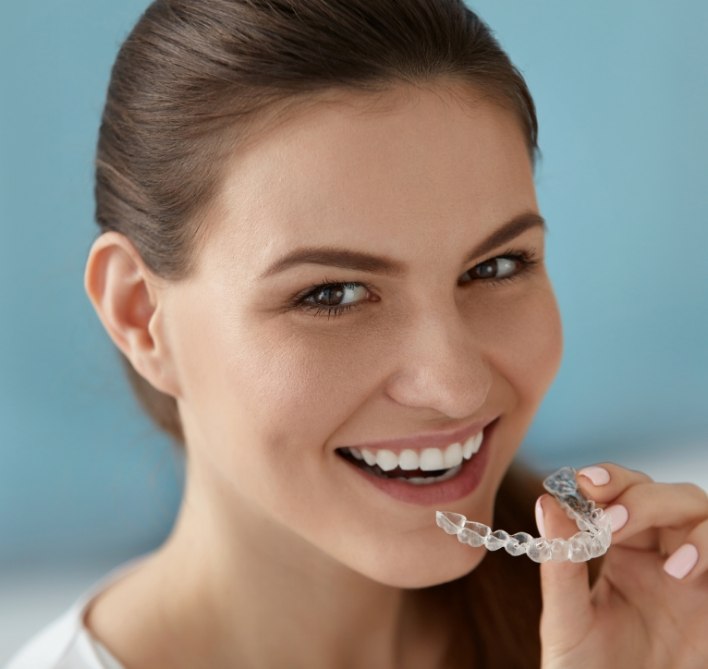 Invisalign is an FDA-approved orthodontic system that has quickly become the preferred choice among teens and adults. After ensuring that you are a candidate for the treatment, impressions of your teeth are taken to create a series of aligners. The images will map the movement of your teeth—even allowing you to see what your new smile will look like before you commit to wearing them.
You will wear each aligner in the series for about a week before switching to the next. On average, it takes about 12 months to complete the series. When you are finished, you will briefly require a retainer to prevent your teeth from moving back into their previous positions.
Enjoy Convenience and Comfort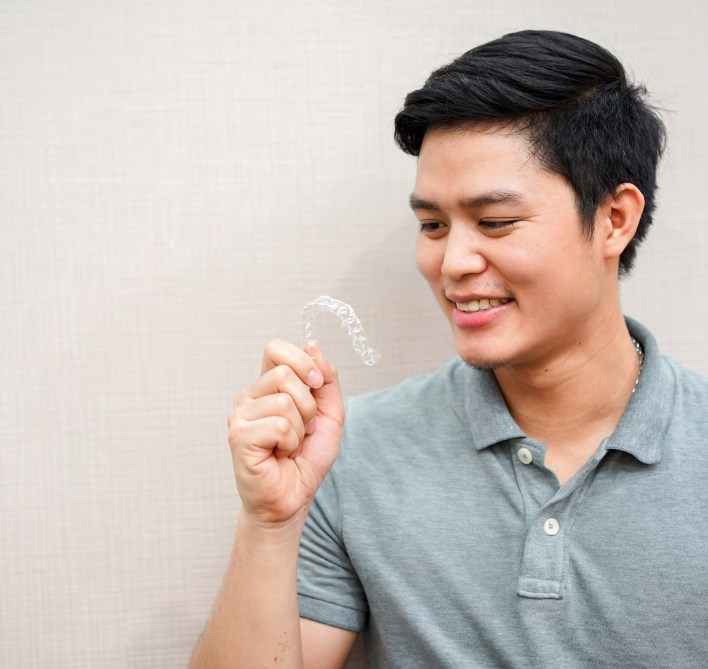 When compared to traditional braces, Invisalign offers comfort and added convenience. Since there are no wires or brackets used, you do not have to worry about irritation to the inside of the lips or cheeks. The aligners are smooth, and they will not tug or pull on your teeth.
Not to mention, they are removable, so you can still eat and drink your favorite foods; however, we recommend that you only drink water while they are in to prevent them from becoming damaged. In addition, your oral hygiene will be easy. You do not have to brush or floss around brackets and wires. Simply brush and floss as you usually do while taking the time to clean your aligners each day.
Since there are no wires or brackets needed to move your teeth, you also benefit from a more convenient treatment. You will enjoy spending less time in the dental office because you do not need to have any adjustments, but you will still need to come in every few weeks, so we can monitor the movement of your teeth.
Get a Straight Smile Today!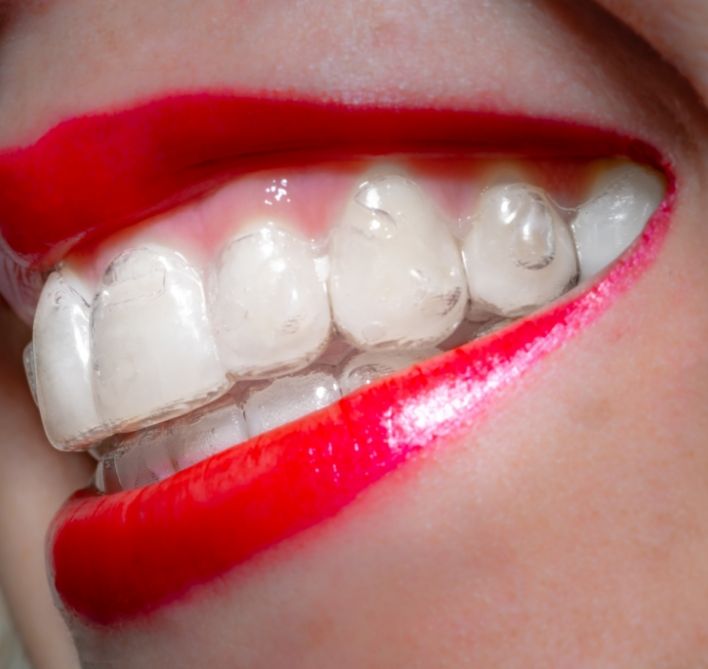 If you are ready to invest in your confidence and oral health, it is time to see if Invisalign is right for you. Contact Cosmetic & Orthodontic Family Dentistry today to start your journey to a straight smile.