Restorative Dentistry – Herndon, VA
Don't Let Damaged Teeth Stay Broken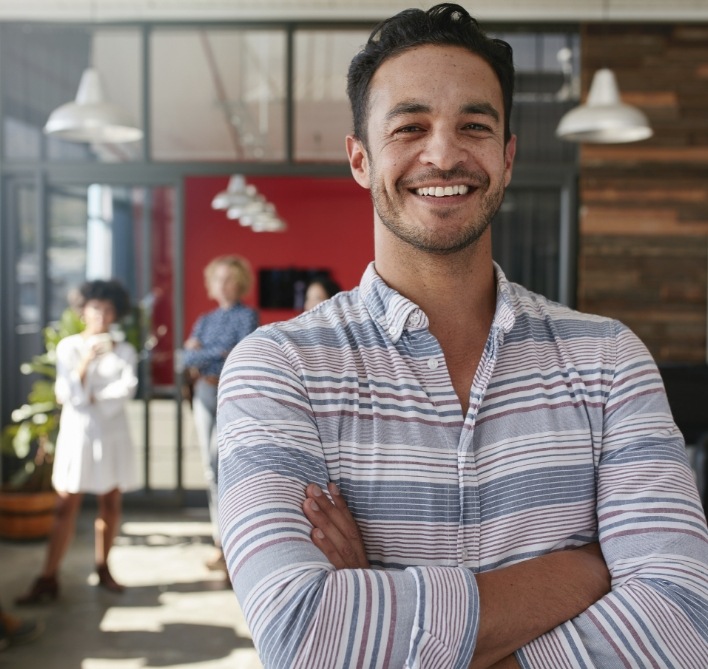 Patients with tooth decay or damage don't have to live with a flawed smile or toothache. At Cosmetic & Orthodontic Family Dentistry, Dr. Nazila Ganji and her dedicated team offer a variety of restorative dentistry services that allow patients to renew oral health and return even the most damaged smiles to their full form and function. We welcome patients experiencing dental emergencies and those with less urgent dental restoration needs to contact us to schedule an appointment.
Why Choose Cosmetic & Orthodontic Family Dentistry for Restorative Dentistry?
Fully Customized, Lifelike Crowns and Bridges
Practice That Uses the Latest Technology
Highly Experienced Dentist and Team Members
Dental Crowns & Bridges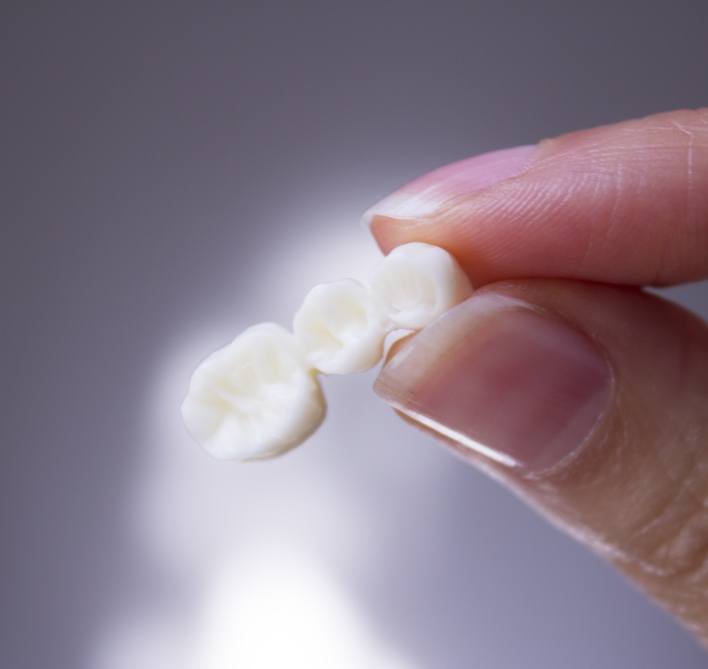 Dental crowns are possibly the most frequently used restorative treatments as these versatile solutions can be used in a variety of situations. A crown is crafted to fit over the top of damaged teeth, preserving the remaining healthy dental structure, and restoring damaged smiles. Patients in need of a dental crown should plan to visit our Herndon, VA practice at least two times. During the first appointment, we prepare the tooth, capture impressions that are used by our lab to craft a crown, and place a temporary restoration to protect the treated tooth. Once we receive the custom crown from our dental lab, patients return to exchange the temporary for a permanent restoration. We may recommend dental crowns:
If a patient experiences decay or trauma that damages a significant portion of teeth or may adversely affect surrounding teeth or gums
If a patient has undergone root canal therapy and the treated tooth is in need of additional strength
If a patient chooses dental crown restoration for a single lost tooth (a custom crown is attached to the implant post)
If a patient wishes to restore one to three consecutive missing teeth with a fixed bridge supported by two dental crowns attached to surrounding healthy teeth
Learn More About Dental Crowns & Bridges
Root Canal Therapy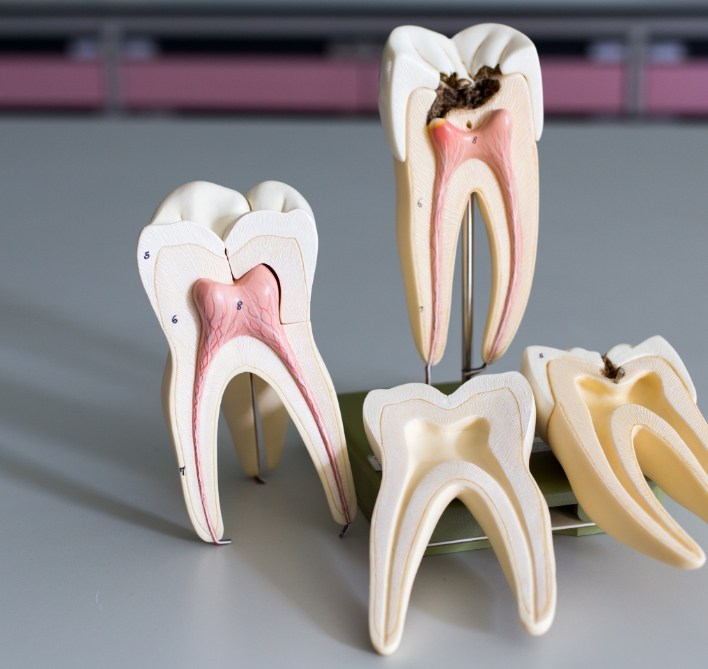 Root canals have a reputation for being painful, but though severe toothache is a warning sign that root canal therapy is necessary, the procedure itself relieves pain almost immediately. Root canal therapy is necessary when patients experience decay or damage that reaches the inner layer of the tooth where the nerve system is housed. If root canals are necessary, the process is typically completed in two appointments.
First, we numb the area around the infected tooth and drill a small access hole. Then, Dr. Ganji extracts the infected tissue from the tooth through the access point and refills the tooth with similar, biocompatible material. In some cases, we're able to simply reseal the access hole, and patients do not need to return for a second visit. However, many patients need a dental crown to fully restore the form and function of damaged teeth. For these patients, we place a temporary crown during the initial visit, and they will need to return for a custom restoration at a second appointment.
Wisdom Tooth Extractions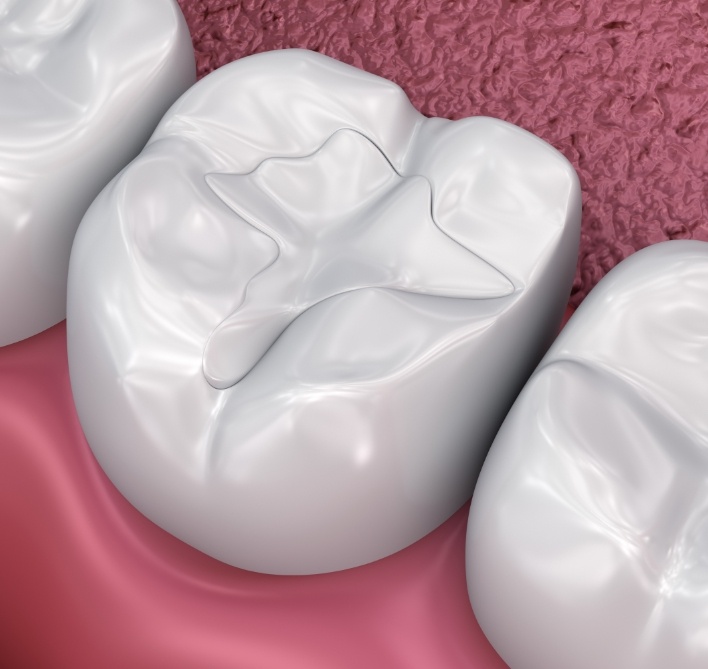 In most cases, our goal is to help patients maintain their natural teeth, but there are certain circumstances when the extraction is the best choice for overall oral health. The most commonly extracted teeth are the third set of molars, commonly referred to as wisdom teeth. These third molars are the last teeth to erupt into patients' smiles, and frequently, patients do not have adequate space to accommodate this final set of molars. Crowding or impaction (inability of teeth to erupt from the gum line) may occur as a result of wisdom tooth eruption, and if we determine one or both of these concerns are likely, we recommend removal as a preventive measure. In these situations, Dr. Ganji has years of experience offering comfortable, effective tooth extraction.
Tooth-Colored Fillings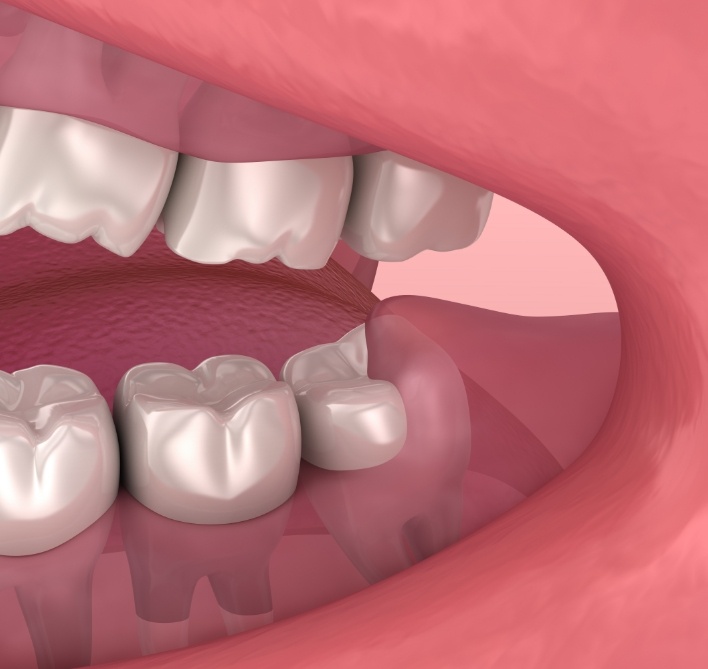 Tooth-colored, composite resin fillings allow our team to restore minor tooth decay, dental damage, and cosmetic flaws seamlessly. Traditionally, a silver-colored metal amalgam was used to complete these procedures. In addition to the less-than-ideal appearance, these filling materials increased the risk patients would experience further damage or decay down the line because amalgam is not able to form a complete bond with teeth and expands and contracts with changes in temperature.
Composite resin fillings are applied directly to the damaged dental structures in a putty-like consistency, filling in even tiny gaps in patients' smiles. Once the material is hardened into position, the composite resin is much less likely to expand and contract when exposed to changing temperatures, forms a much more natural seal with the tooth, and blends seamlessly into patients' smiles.