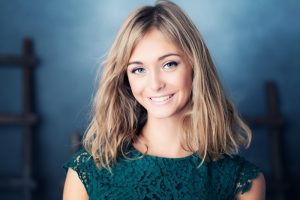 There are more patients that experience anxiety when thinking about visiting their dentist than not. Far too many adults avoid getting the dental care that they need because they fear sitting in the dental chair for long periods of time or even worse—dental pain. If this sounds familiar, you're really selling your smile short!
In fact, your local dentist is here to help you overcome your dental fear so that your teeth and gums can receive the dental care they truly need. Learn more about how you can relieve anxiety before your next dental appointment in this week's blog post!
Dental Anxiety is Real
Dental anxiety is very common among American adults. In fact, anywhere between 9-20% of Americans avoid going to the dentist completely because of their nerves. This is really too bad because their oral health is what's truly suffering. Skipping necessary dental appointments is truly risky for your dental health and overall body's health.
Why? When you let a dental problem continue to fester overtime, it'll only get worse—to the point where you could end up losing your teeth! Most dental problems are easily treated when they are caught early. Regular dental cleanings and comprehensive dental exams can help you avoid issues like cavities and gum disease altogether. Poor oral health is linked to conditions like heart disease and respiratory illness. Instead of avoiding the dentist and risking these severe health concerns, try these tips to relax during your appointment:
Spread Out Your Care
If you need extensive dental work, don't try to force all of your treatments into a single appointment as the visit could end up being hours long and probably even painful. Your dentist is more than happy to develop a personalized treatment plan that will help you receive the dental care that you need overtime in a comfortable fashion. These custom dental plans can make each appointment less overwhelming, not to mention shorter, so that you continue to gain confidence in yourself and your dental team the more you visit.
Choose a Dentist That Works for You
If going to the dentist makes you anxious, seek out a dentist who takes the time to listen to your concerns. Your dentist should provide personalized care and address any of your worries.
Consider Sedation
Sedation dentistry is a great way to calm your nerves during dental appointments.  Feel free to ask your local practice if they provide any sedation options and which would be best for you and your level of anxiety.
There are many ways to help calm yourself down before a dental appointment. Just remember that your dentist is on your side and would love to help in any way that they can!
---
About Our Office
Here at Cosmetic & Family Dentistry, Dr. Ganji loves to treat new patients—especially those who have felt differently about dentists in the past. Our office takes pride in leaving great impressions, so we love to meet patients who may have a bit of anxiety and show them that every dental visit isn't always bad! Contact us today to schedule your next visit.