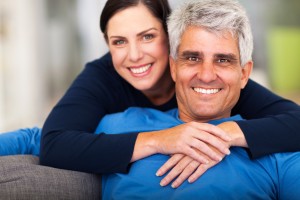 It's easy to feel overwhelmed when you're searching for a new dentist. Whether you have recently moved to the Herndon area or if you're just looking for a new dental team, it's time to learn about how you can begin to sort through the options to make the best decision for you and your family.
1. Consider the Basics
There are so many things to consider when you're looking for a dentist — where should you start? With the basics, like location and operating hours. You are more likely to come in for routine preventive care if you don't have to drive to a different town to get there. And many dental practices are only open during normal office hours, which can be a real challenge for people who work full time. Looking for a dentist that's conveniently located near home, work, or school and open when you need them to be will make your life a lot easier in the long run.
At Cosmetic & Family Dentistry, we are located right beside IAD and open after work on most weekdays. We also offer occasional Saturday appointments.
2. Ask Around (or Go Online)
If you've lived in the Herndon area you may have someone who can give you a great recommendation for a dentist. But if you're new, it's time to go online! Search for a "Dentist near me," or use the Virginia Dental Association's "find a dentist" function to help. And after you've narrowed your list down to a few dentists, it's smart to double check online reviews, which can give you a good idea of what former and current patients have to say about any dentist you are considering.
3. Think About Your Needs
Of course, all your effort will be wasted if you choose a dentist who doesn't offer the services you and your family need. Are you interested in improving the appearance of your smile with porcelain veneers? You'll want to make sure you're visiting a dentist who offers cosmetic services. Missing teeth? Check for dental implant dentistry.  
4. Ask for a Tour
After you have narrowed your selection down to one or two dentists, ask for a tour of the office. What's your first impression? Are the facilities clean and orderly, with a friendly, warm staff? If so, that's a great sign. Take this opportunity to ask other important questions for new patients, like what insurance is accepted, what forms you should fill out, and others. And then congratulate yourself — you've found the right dentist!
About the Author
Dr. Nazila Ganji has been practicing dentistry for over 20 years. She earned her dental degree from the Baltimore College of Dental Surgery at the University of Maryland and remains active in continuing education training. To learn more about Dr. Ganji, her services, or to schedule an appointment, you are invited to contact the office at 703-793-3030.