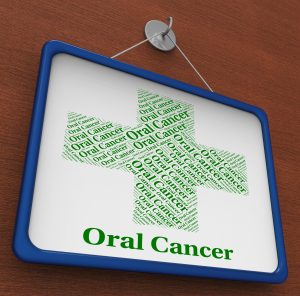 Oral health is extremely important, but your dentist is more than just the person who strives to keep your gums and teeth free from problems like cavities and gingivitis. They're also concerned about your overall well-being, which is they often include an oral cancer screening as part of a routine checkup. But are cancer screenings really that important for people who don't smoke or engage in other risky behaviors? Yes! Let's talk about why getting checked for oral cancer is vital for everyone, regardless of their daily habits.
Oral Cancer's Mortality Rate
One of the things that makes oral cancer such a troubling issue is that it is often not diagnosed until it has had time to spread beyond the mouth and into the nearby lymph nodes. In some cases, it spreads even farther, wreaking havoc across a person's entire body. The five-year survival rate for patients whose disease has spread to distant parts of the body is only 20 percent for cancer on the floor of the mouth, 36 percent for tongue cancer, and 52 percent for lip cancer.
One of the reasons why oral cancer may not be diagnosed until it is too late is that at first, it presents minimal symptoms. In fact, you may have no clue that anything is wrong, so it may seem pointless to get checked for this sneaky illness. But anyone can fall victim to oral cancer, and you should never dismiss it as a possibility.
Smoking Isn't the Only Risk Factor
While tobacco plays a role in quite a few oral cancer cases, it isn't the only cause of this disease. There are other risk factors that you should be aware of:
Age. Generally, the older you are, the greater your risk of oral cancer.
Heavy drinking. Consuming large amounts of alcohol, particularly in combination with smoking cigarettes, can easily lead to cancer.
Human papilloma virus. HPV is the most common sexually transmitted disease, and certain strains of it have been connected to oral cancer. Many people don't realize they have HPV because it doesn't always come with obvious symptoms.
Prolonged sun exposure. Spending too much time under the sun increases the risk of developing melanoma on the lips.
Getting Screened Is Easy
Getting screened for oral cancer doesn't have to be complicated or time-consuming. In fact, this tactile and visual check takes just a few minutes, and it's completely painless. Your dentist will look for any suspicious spots in or around your mouth, including swelling, lumps, bumps, sores, patches of discoloration, or strange bleeding. If they notice anything out of the ordinary, they'll recommend that you head to your physician to get some further testing done.
Oral cancer is a real danger! Please get screened regularly so you can protect your smile and maybe even save your own life.
About the Dentist
Dr. Nazila Ganji has been practicing dentistry for over two decades. She strives to provide excellent care to all of her patients, and she strongly recommends that every one of them undergoes regular oral cancer screenings. If you have questions about Dr. Ganji or would like to learn more about what happens during a routine dental checkup, please contact our office at 703-793-3030.