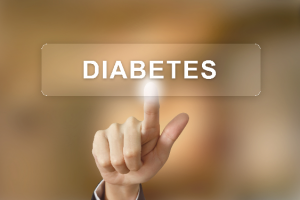 Generally, when you think about your oral health, the state of your teeth and preventing issues like tooth decay come to mind. However, your gum health also plays an important role. Unfortunately, it is estimated that 50% of adults have gum disease, also known as periodontal disease. Although anyone can develop the infection, those with diabetes have a heightened risk. With nearly 29 million adults in the U.S. living with diabetes, it is essential that you seek treatment right away at the first sign of the infection because the two conditions go hand-in-hand.

Diabetes Linked to Gum Disease
Diabetes tends to lower the body's ability to heal and fight infections. As a result, you can have a difficult time fighting the bacteria responsible for gum disease. Not to mention, after it develops, treating it effectively can become more challenging due to the lowered immune response. However, new research suggests a larger connection between the two conditions.
The University of Pennsylvania recently published a new study in the journal Cell Host & Microbe, stating that diabetes can cause changes in the oral microbiome, which increases inflammation and the risk for bone loss. Both are common characteristics of gum disease.
Although it was previously believed that diabetes and gum disease were connected, there was no solid evidence that linked how oral microbiome was affected. As a result, the European Federation of Periodontology and the American Academy of Periodontology issued a statement to report that there was no concrete evidence that showed a direct link to diabetes causing changes to the oral microbiome.
Despite the statement, researchers remained skeptical. As a result, they performed a study that compared the oral microbiome of diabetic mice to those without it. The results found that the mice with diabetes had distinct microbiome that had a less diverse group of bacteria. The mice had developed periodontitis and had lost supporting bone structures for the teeth. To further evaluate the role of the disease in oral infections, researches started the diabetic mice on a therapeutic strategy which offered an effective treatment for gum disease.
Protect Your Gum Health
The results of the study show a direct correlation between diabetes and gum disease. To protect the health of the gums, it is vital that diabetics control their blood sugar and practice good oral hygiene to help prevent the infection. In addition, if it does develop, it is vital to seek periodontal treatment right away to restore oral health before irreversible damage occurs.
About Dr. Nazila Ganji
Dr. Nazila Ganji has been a trusted dentist for more than 20 years, delivering comprehensive care to the community. In addition to receiving her DDS degree from the Baltimore College of Dental Surgery, University Maryland, she remains current with the latest changes in the dental industry through numerous hours of continued education. Due to her vast knowledge and experience, she uses the latest dental innovations to protect the health of the teeth and gums. If you suspect that you have gum disease, please contact Cosmetic & Family Dentistry today to schedule a consultation.